Rexroth Valve DBW
Rexroth Valve DBW
Download:

REXROTH Type Code of DBW Series
Product description
General
Pressure valve type DBW is a pilot-operated pressure relief valve. It is used for limiting the operating pressure.
The pressure relief valves (DBW) basically consist of the main valve (1) with main spool insert (3) and pilot control valve (2) with pressure adjustment element.
Pressure relief valve type DBW
The function of this valve is basically the same as that of valve type DB. The unloading of the main spool (3) is, however, achieved by controlling the mounted directional spool valve (16).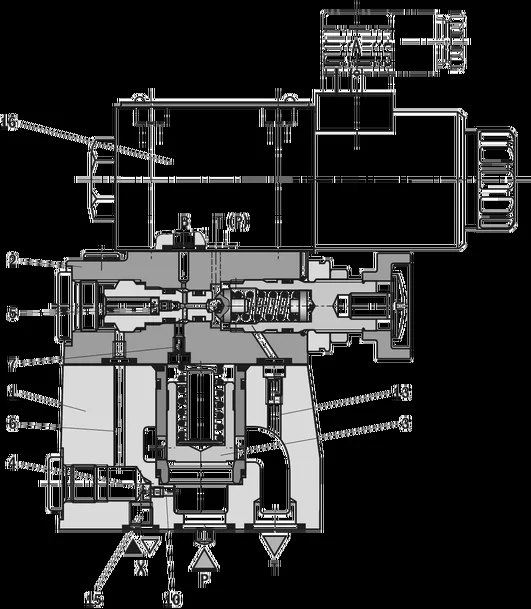 Pressure relief valve with switching shock damping (sandwich plate), type DBW.../..S6...R12
The opening of the connection from B2 to B1 is delayed by means of the switching shock damping valve (17). Pressure peaks and acoustic decompression shocks in the return line are thus avoided. It is installed between the pilot control valve (2) and the directional valve (16).
The degree of damping (decompression shock) is determined by the size of the nozzle (18). Nozzle Ø1.2 mm (ordering code ..R12..) is recommended.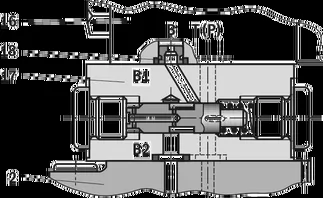 Technical data
general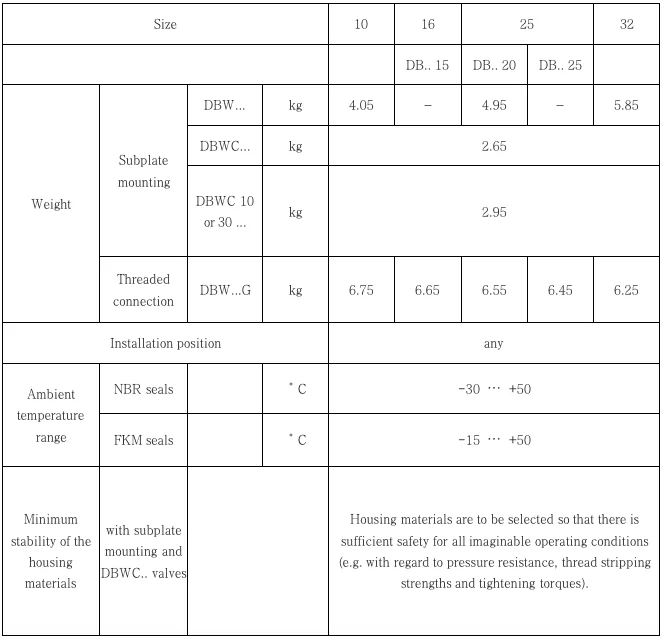 Features
For subplate mounting: porting pattern according to ISO 6264-AR-06-2-A (NG10), ISO 6264-AS-08-2-A (NG25), ISO 6264-AT-10-2–A (NG32)
For threaded connection
For installation in block designs
4 adjustment types for pressure adjustment, optionally
- Rotary knob
- Sleeve with hexagon and protective cap
- Lockable rotary knob with scale
- Rotary knob with scale
5 pressure ratings
Solenoid-operated unloading via built-on directional spool valve or directional poppet valve
High-power solenoid
Explosion-protected solenoid (upon request)
Switching shock damping, optional
Share your thoughts with us today!
Showing

6

of

0

reviews
Enter your inquiry details, We will reply you in 24 hours.
Phone can't be empty
Phone
Products can't be empty
Products you want
Verification code error

People who viewed this item also viewed